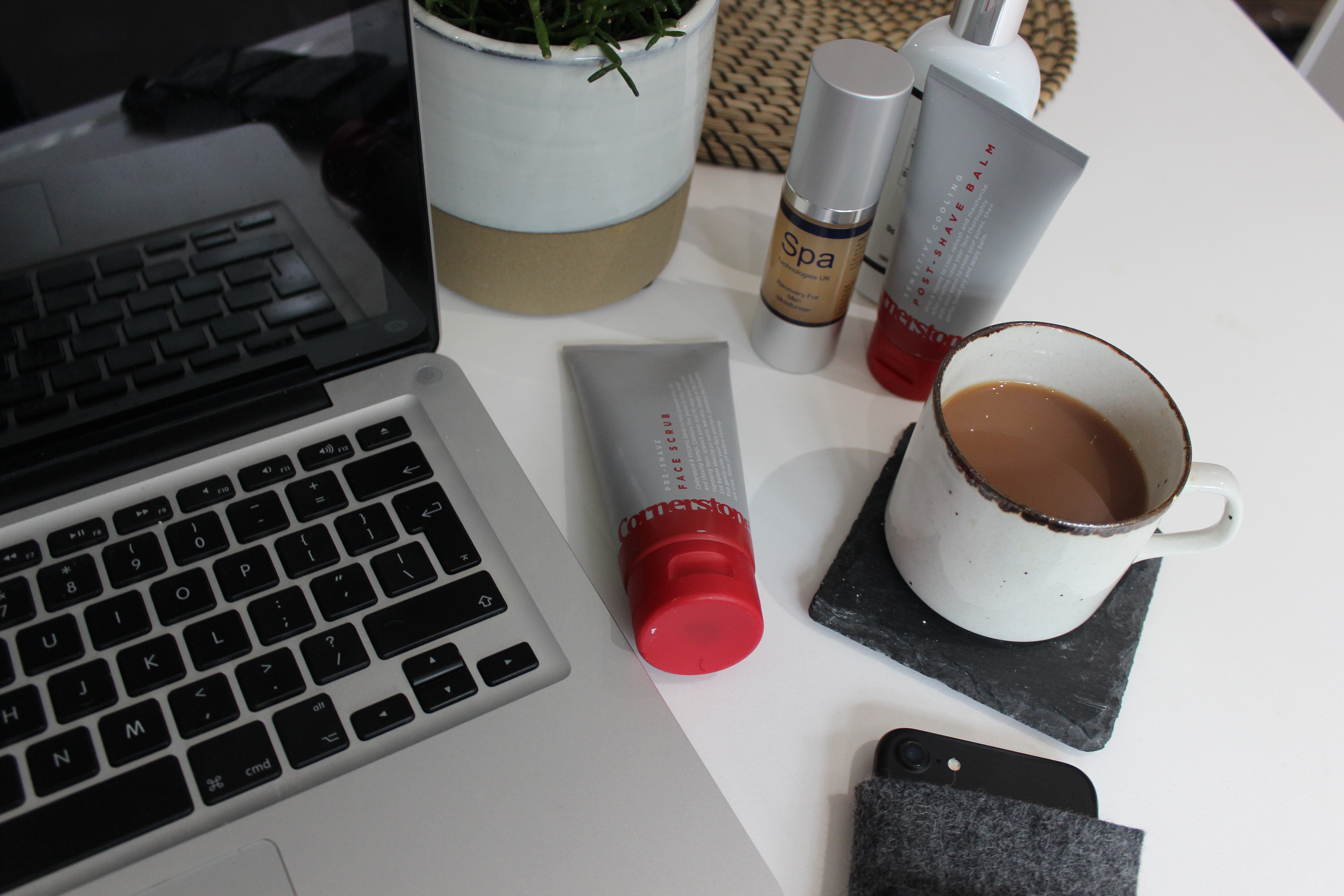 What do you buy for the man who already has everything? Father's Day is fast approaching, and if you're as stumped as I usually am on what to get your dad that isn't novelty socks or a "nice tie", then look no further…
I love gift giving, it's kinda ma thang. I like going the extra mile to find something that's really personal, and even the wrapping I go to town with. But when it comes to the men in my life, I find them really difficult to buy for. So when Father's Day rolls around, I'm usually at a loss. NOT THIS YEAR.
For once I've been super organised and started hunting around for some inspo in advance. I wanted to find something that wasn't going to be a novelty of some kind and end up being filed away in a drawer somewhere, ya know. Something my dad would really appreciate and get good use out of. On my search, I came across some pretty cool ideas and thought I'd share them with ya in case you're struggling as much as I was…
First up is a brand I know my old man will love, as he's getting right into his skin care in his old age (soz dad!). He's worked nights for years so is always on the lookout for products that make his eyes look less tired and his skin less aged without using lots of chemical nasties, and Spa Technologies is perfect for this! Their marine skin care solutions use natural sources to prevent the acceleration of photo-ageing and environmental stress.
Their unique serums and creams are formulated by blending natural active ingredients (great if you're a vegan!) for protection against ageing that doesn't rely on chemicals. They've got a whole range just for men, and top of the list for my 'pa is the Recovery For Men Moisturiser. It's a high performance anti-ageing gel that provides skin repair and protection during harsh winter conditions and is an essential for summer too. It's also great for shaving rashes and redness, which my dad does suffer from occasionally, so this really is the perfect gift for him.
Now he might be getting on a bit, but he's still super active. He likes going to the gym (shout out to body balance on a Saturday) and keeping fit, so Spa Technologies' Arnica Sports Gel, which is an analgesic gel ideal for muscle aches and pains, is another product that'll be a winner with him. And it's on sale – in my basket!
Another great idea for a gift this Father's Day is something dad can use every day (to remind him of his favourite child, obvs). So I thought something like a phone case or wallet would be ideal. Enter OONA Studio, who are all about functional and sustainable pieces, handcrafted locally to meet fair-trade and wage-regulation standards. My dad's all about doing right by using products that respect the people and the planet, so these guys are the perfect match.
OONA's accessories are made from biodegradable materials, and even come with recycled and recyclable packaging. Now that is dedication to the cause! Now I hear ya, it all sounds a bit hippy dippy, but their collection is actually really cool looking and surprisingly practical. Great for a gift with a difference.
My dad always likes to have his phone protected in a removable case – thank god he's finally stopped using the one that attached to his belt though. Seriously. He'll love this fancy pants one for sure!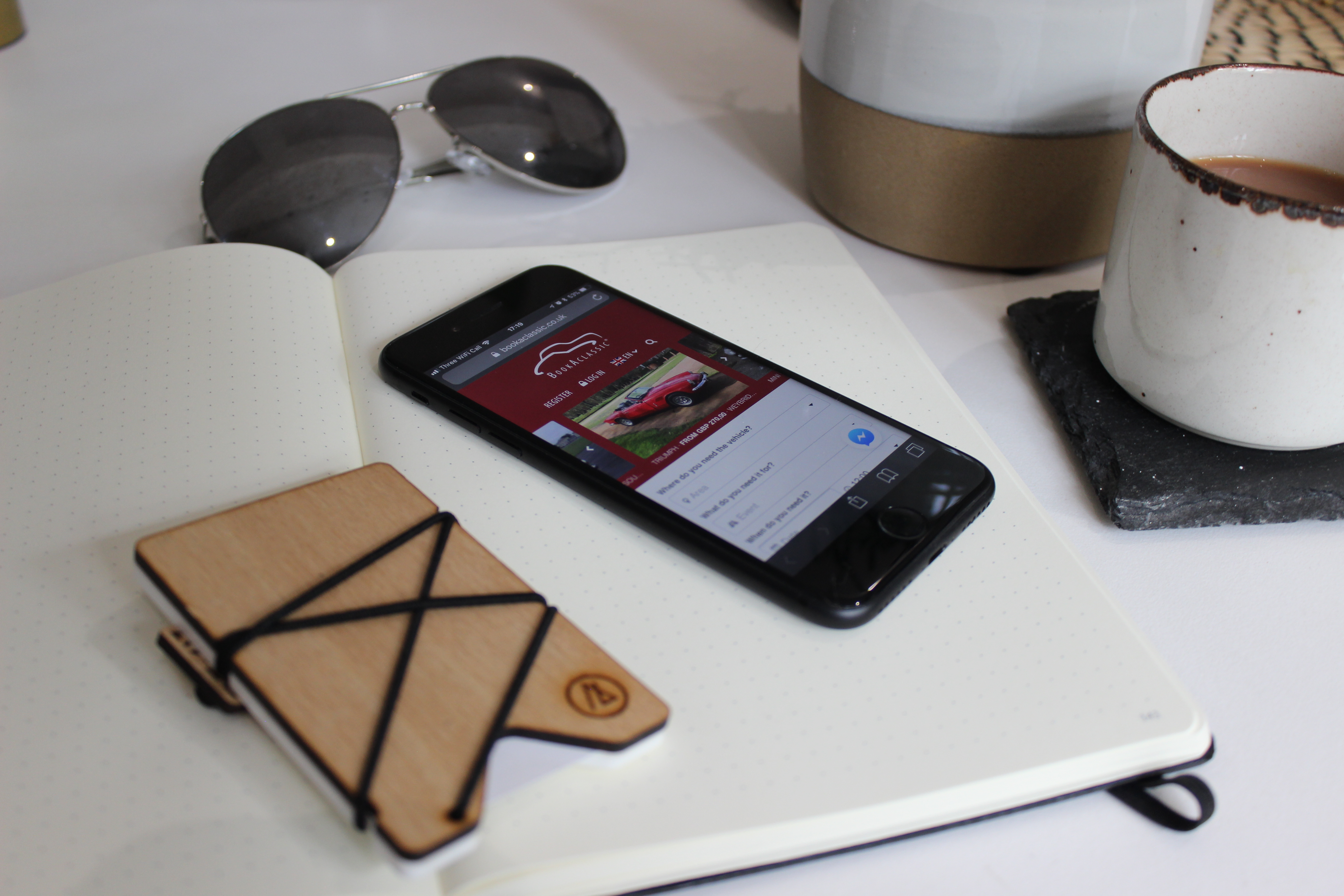 Need more ideas? How about an experience day? On my search for something my dad would love to do, I came across Book a Classic, which allows you to hire the classic car of your dreams for a self-drive experience. I'm SO getting the best daughter award for this one! You can either book a car for a special day out for dad, or grab a gift card so he can choose his own. Dads can drive anything from an iconic 1980s Delorean through to a 197os Aston Martin V8. Definitely on the pricier side, but so cool!
What are you getting your dad for his special day? I need me some ideas for next year!