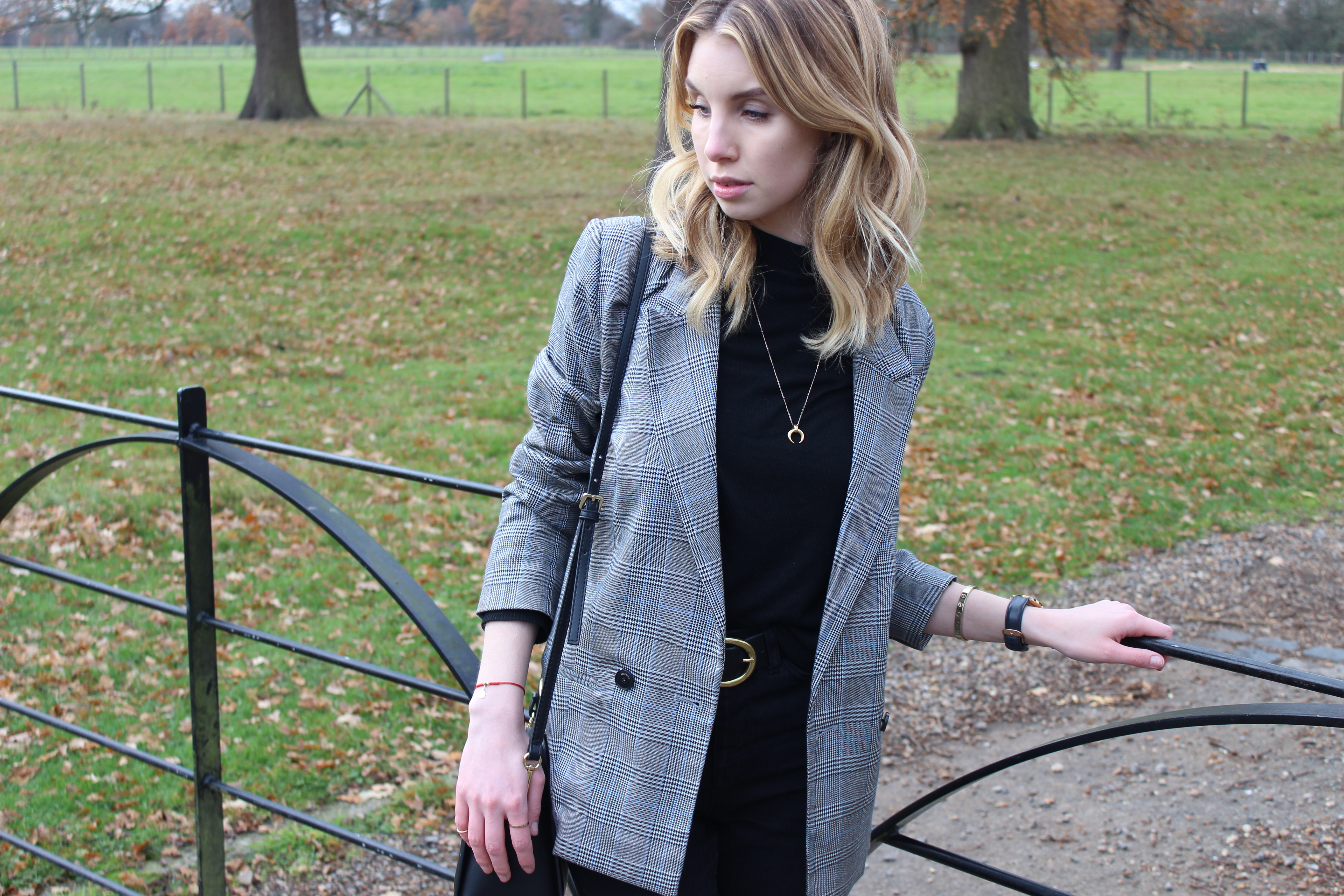 I love high street. Always have, always will. And this season once again it hasn't let me down. When it comes to core pieces, I like to invest in quality tailoring and timeless staples that are on trend but not faddy, and there are some great low-cost options out there. As much as I'd love to be able to splurge on designer bits, I feel like a lot of high street stores have upped their game recently and are offering much more premium quality pieces that will really stand the test of time.
I've snapped up some new trend pieces in the last few months but have also been relying on some past season favourites to fill my Autumn/Winter wardrobe with. You know something is a good'un when you can bring it out year on year and it still gives you those fashion fuzzies.
So what are my hero pieces this season?…
1.      The Classic Ankle Boot
It'll be no surprise to anyone that my trusty Topshop sock boots made it into a post about my key pieces. I picked them up around the Autumn before last and have worn the hell out of them, and they're still going strong. They're the perfect everyday boot but can also make a more casual outfit feel more fancy if you want to take a look from day to night. Sock boots were a key trend for A/W '16 and are showing no sign of going out of fashion any time soon! I'll be wearing these right through Winter (and probably Spring too if UK weather is anything to go by!). Topshop aren't actually stocking these exact ones anymore – boo! – but I've linked up a v similar pair for you, and they're on sale, get in!
2.      The On Trend Denim
Working our way up, the "it" jeans of the moment – the straight leg. I practically live in jeans, and I've been on the hunt for a well-fitting pair in a straight cut to add to my denim wardrobe. Another Topshop find, this washed black pair are just what I was looking for. I'm really into raw hems right now, and the fit of these is a rare find considering this kind of cut is usually unflattering on my petite frame.

3.      The Transitional Jumper
A thin knit is an essential for this kind of weather, as a lot of the time it's not warm enough for anything sleeveless but not cold enough to warrant anything too bulky indoors. This little black number is such a versatile staple, I can't even count the amount of times I've thrown this on and it's kept its quality really well. It's from a brand called Noisy May which is available from ASOS, but Zara do some great basics like this too, that aren't too expenny and don't go bobbly the minute they go through the wash. I recently picked one up from their Special Prices section online for only £12.99 – BARGAIN!

4.      The Checked Blazer
A statement blazer is a great addition to anyone's wardrobe, and can really make an outfit. I love an oversized fit for an androgynous feel, and I think this makes it easier to style with casual outfits as it's not too tailored. Check prints are everywhere this season, and I fell for this one in particular when I saw it in the new London Reserved store with matching trousers. It had girl boss power suit vibes all over it so I just had to snap it up! It can be worn easily as separates too; I've paired this double-breasted number with countless different outfits so far, so it's an absolute winner if we're talking price per wear! My exact one isn't available online but I've linked up some similar ones from Reserves and would definitely recommend searching in store.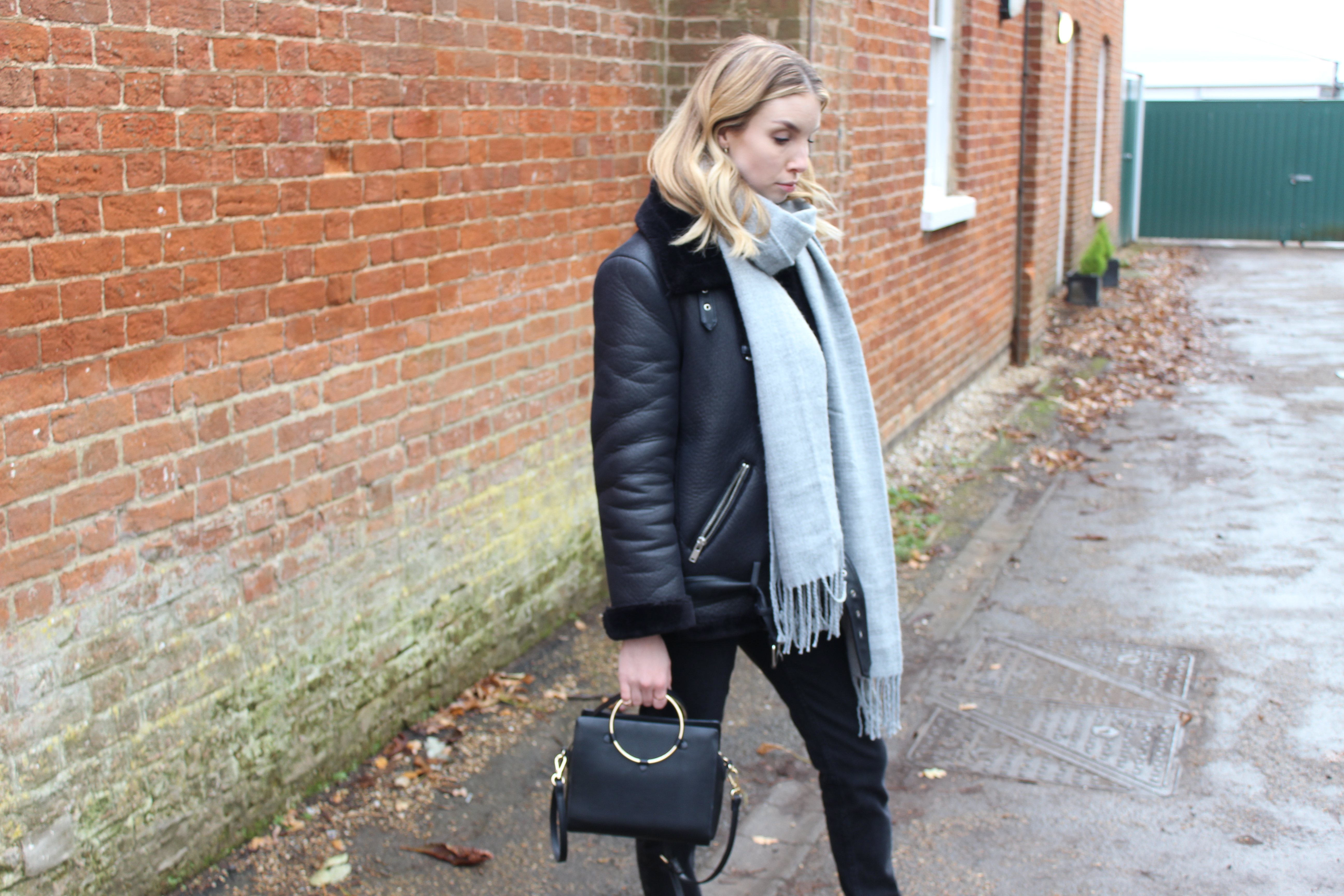 5.      The "It" Jacket
After its crazy popularity spike last year, Zara have relaunched their Biker Jacket for anyone that missed out on this baby before. The Acne dupe is so dreamy and its fleecy lining makes it literally the warmest coat I own. It's such an easy throw on piece, and even though it's a bit on the pricey side for a high street piece, it really is one you'll wear to death, trust me. Little tip – I sized up for a more oversized look, so if that's what you're going for I'd recommend getting one size up from your usual.
What are you fave pieces this season?