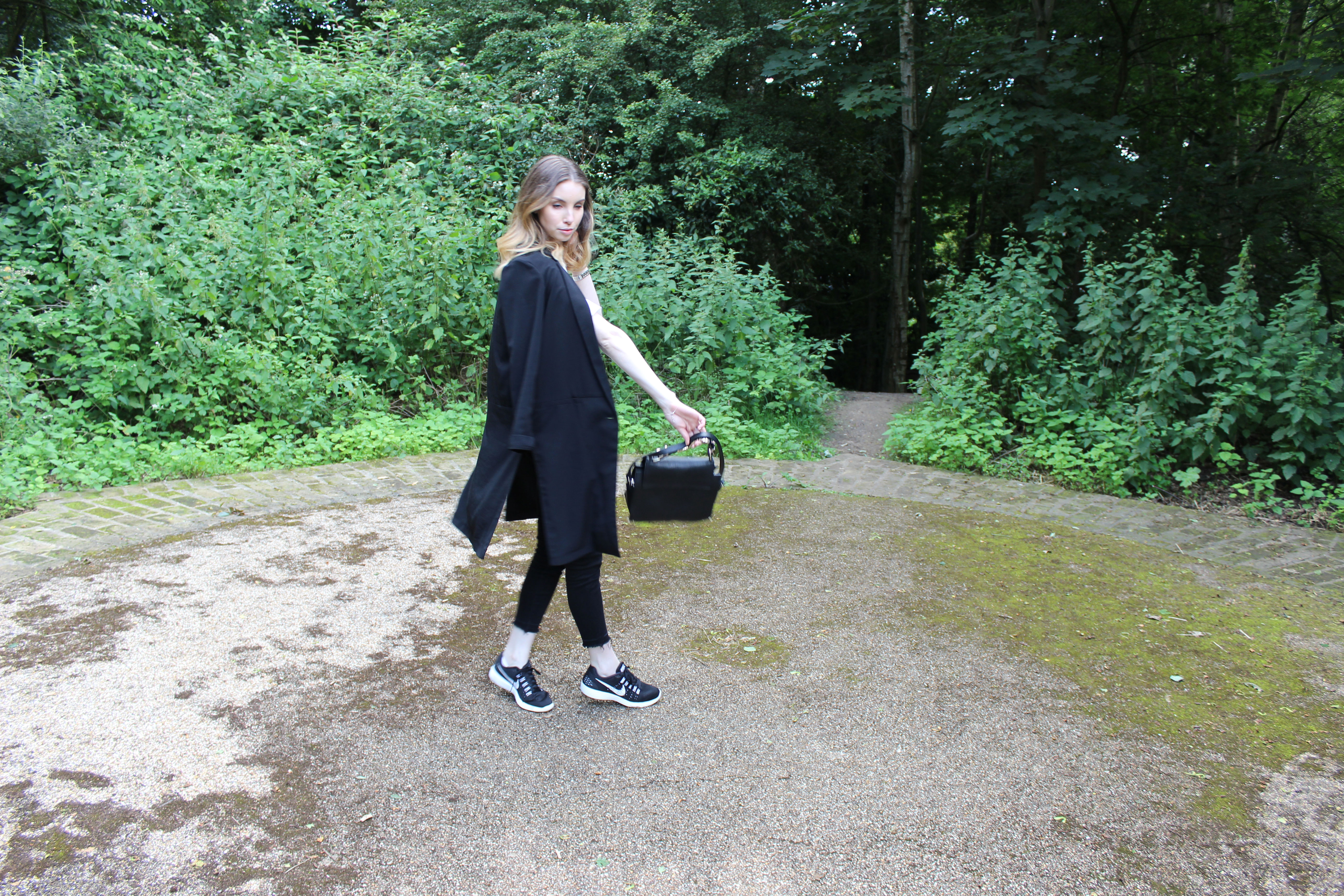 During the week you'll find me mainly in office wear for my 9-5, so at the weekends I like to dress more casually when I can. This weekend's outfit of choice was a monochrome look, sassing up some black and white basics with a more feminine floaty duster jacket. On a typical weekend, a tee and jeans are my usual go-to combo, and I love to mix casual styles with more dressy pieces like the duster and handbag here.
This long-line t-shirt is one of my all time faves and is actually a pyjama top from Topshop..shhhh! I love how slouchy it is so it lends itself well to a strategic tuck job, plus the slogan always catches people's attention. The jeans are my latest denim purchase and are actually my first pair in a VERY long time to not be from Topshop. I'm definitely a creature of habit, but I'm really pleased I stepped out of my comfort zone on this one because I was pleasantly surprised with the fit and style of these Zara ripped skinnies and will 100% be purchasing some more.
I was never a trainers person until a couple of months ago, but now they're pretty much all I wear of a weekend. And the bag is another Zara pick from a few years ago that's really held up well and is the perfect size for your essentials plus a little bit more. I always need that little bit more…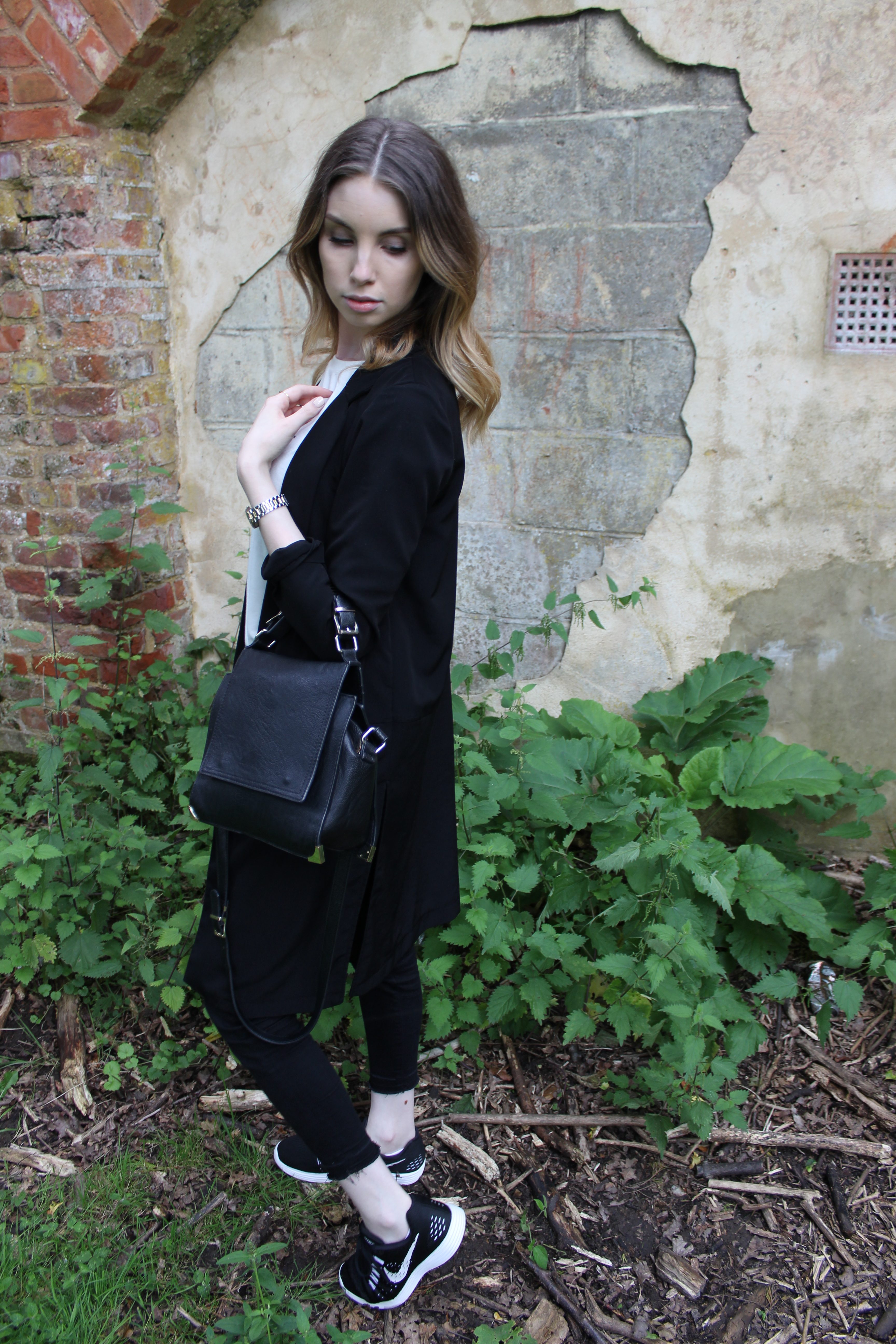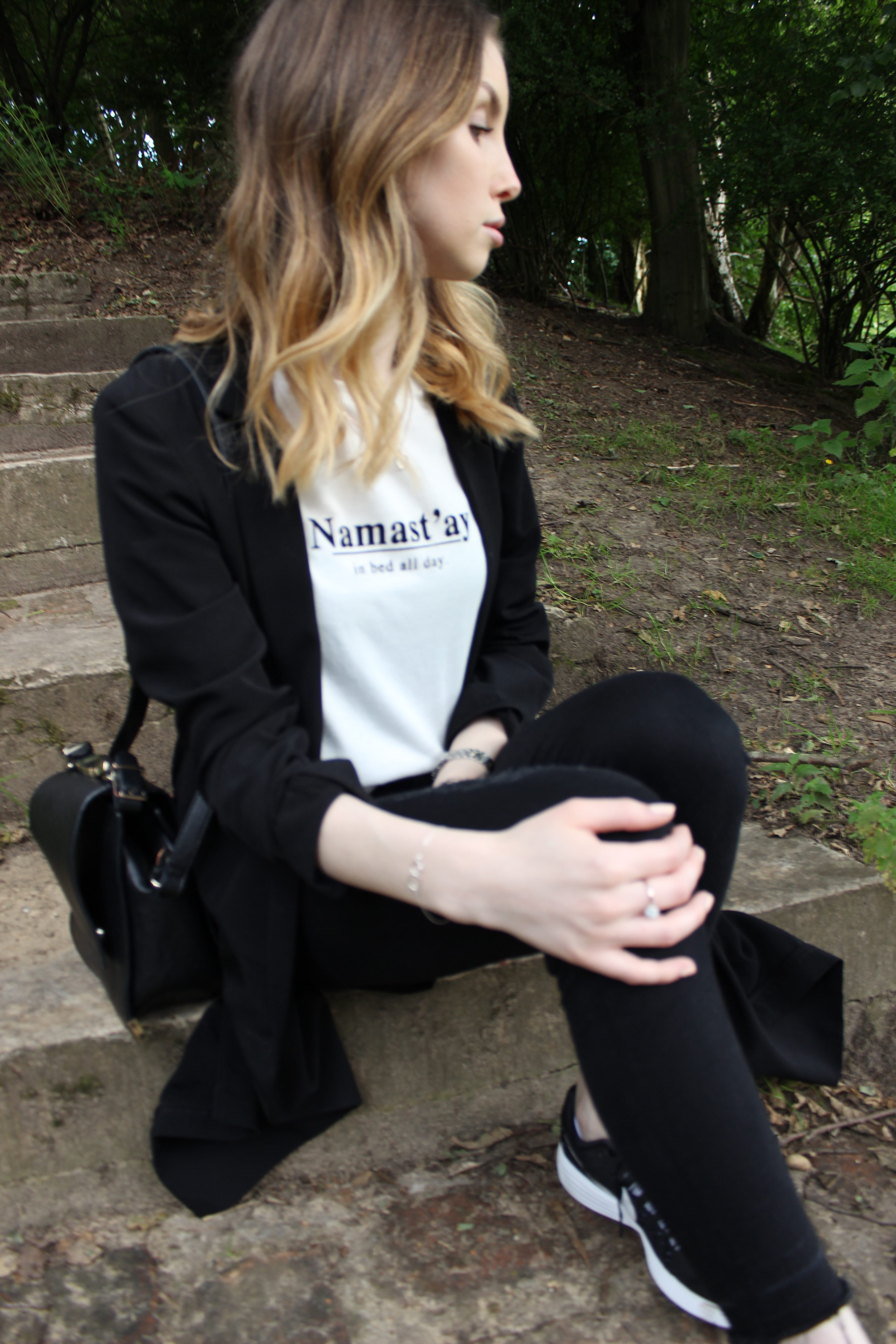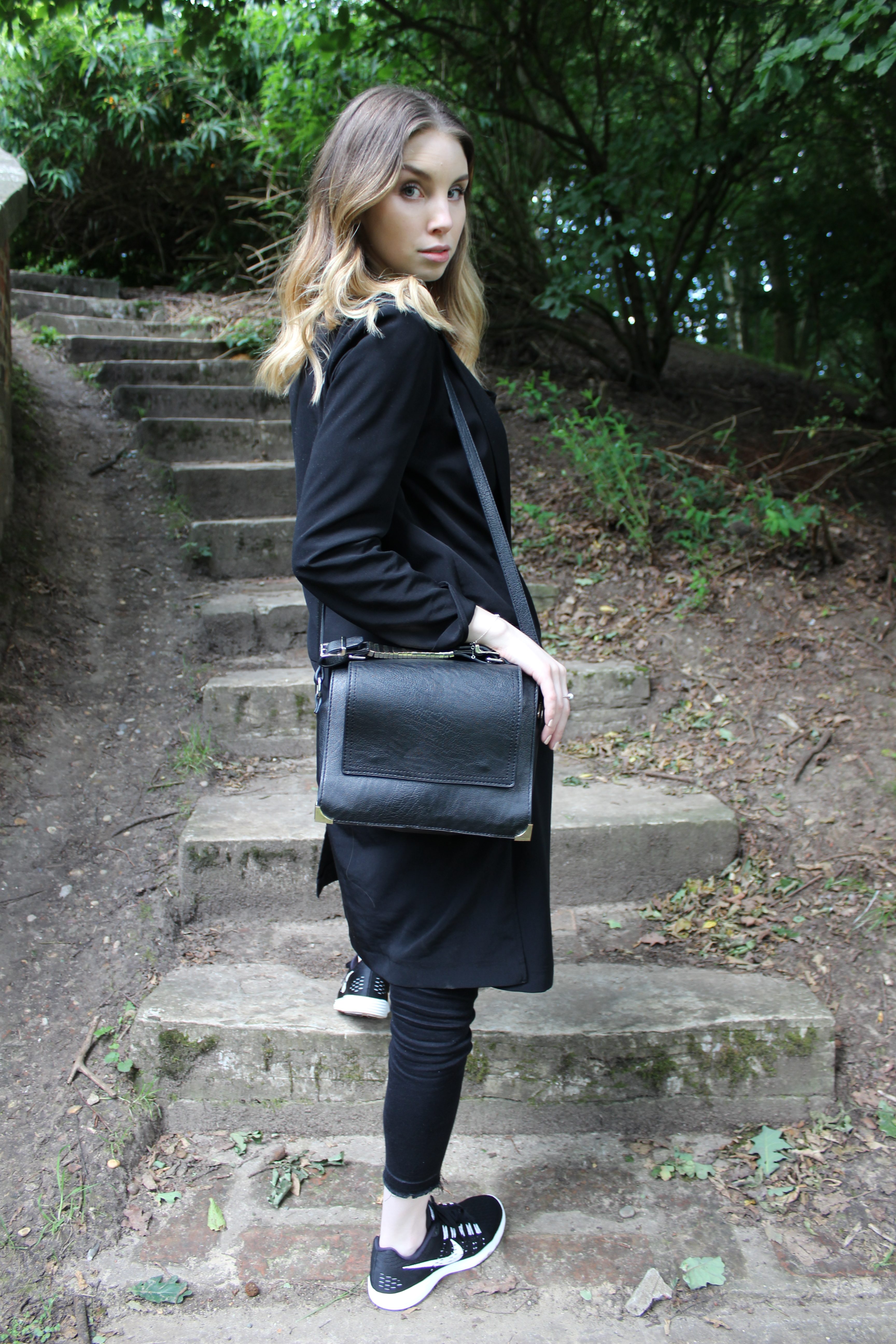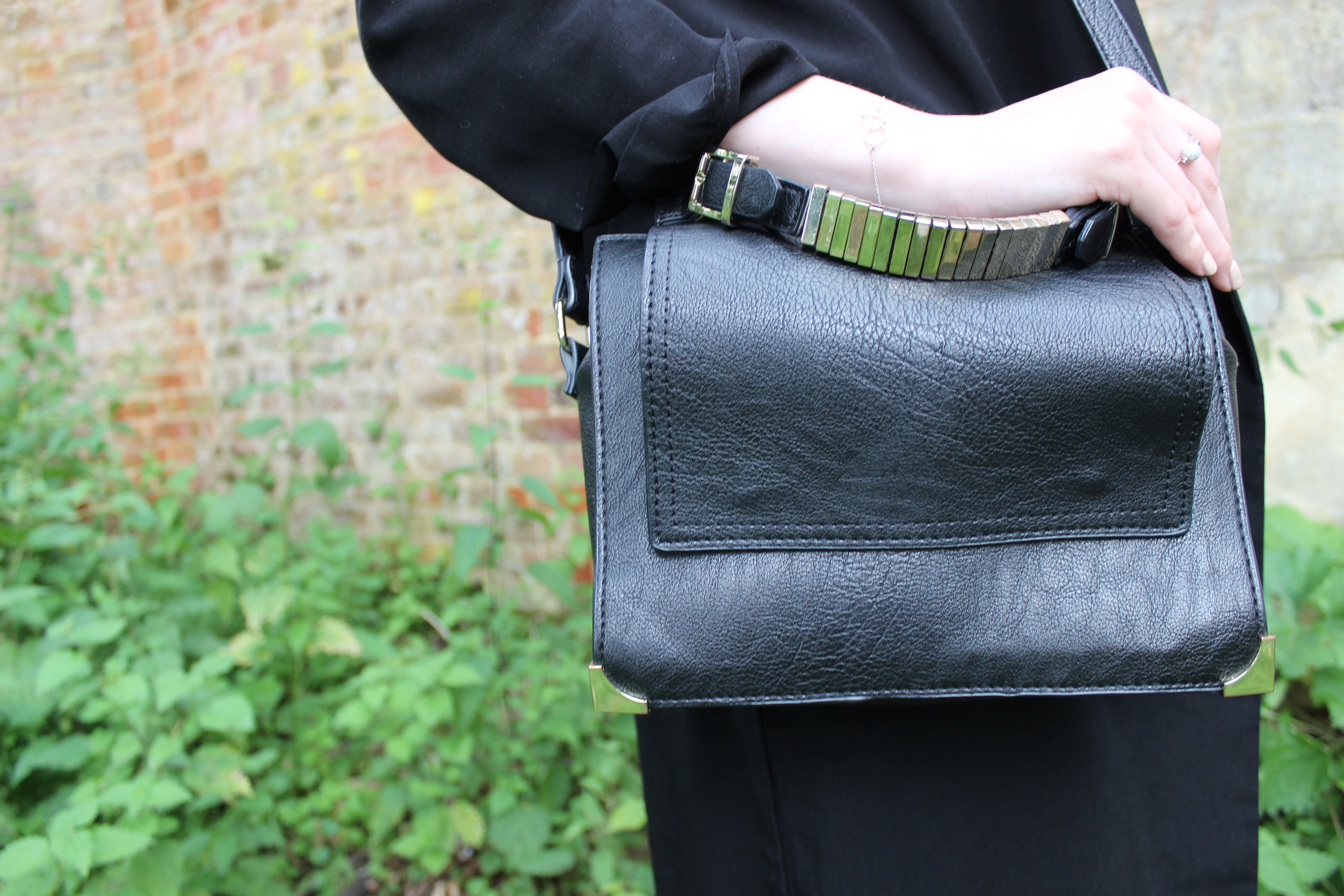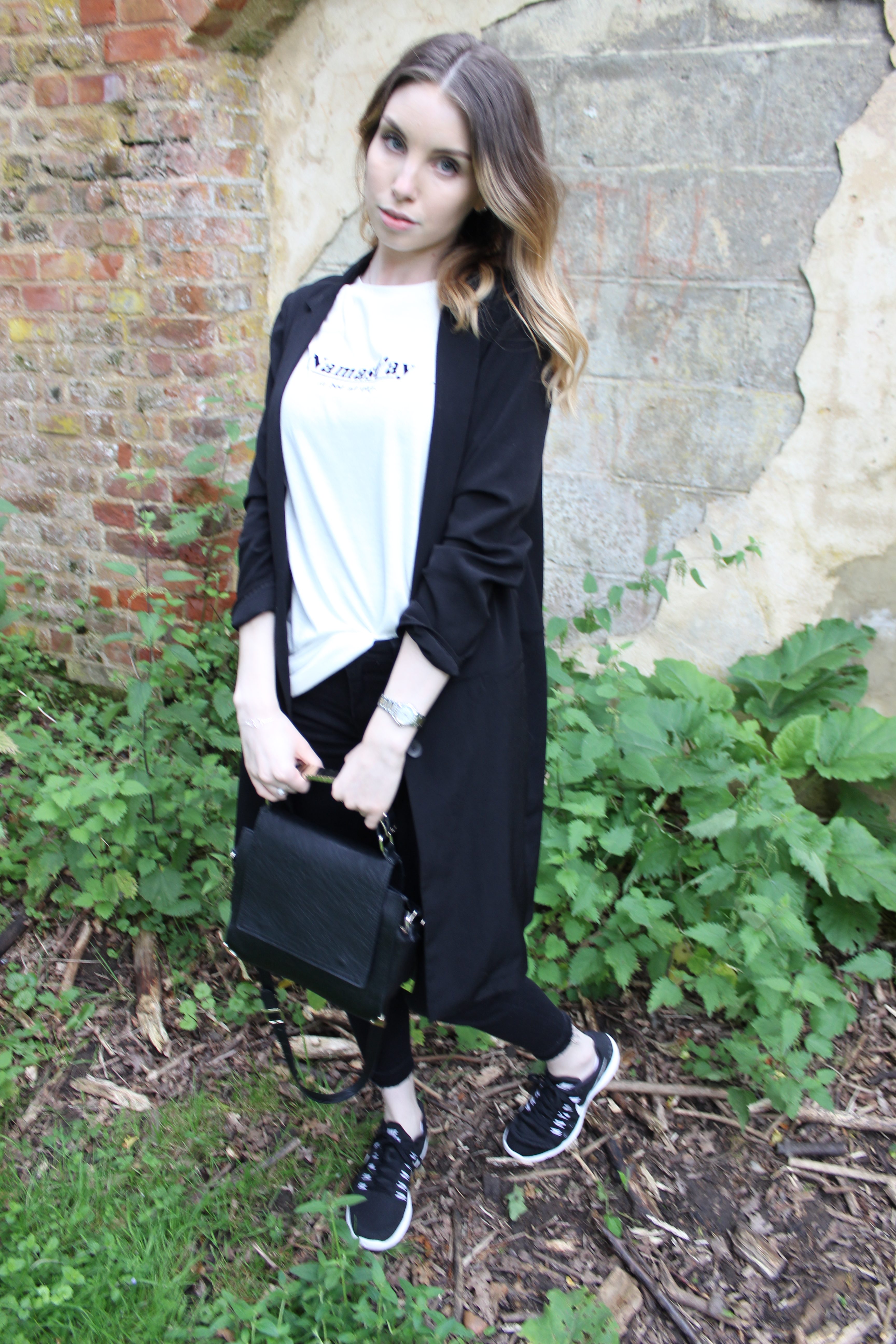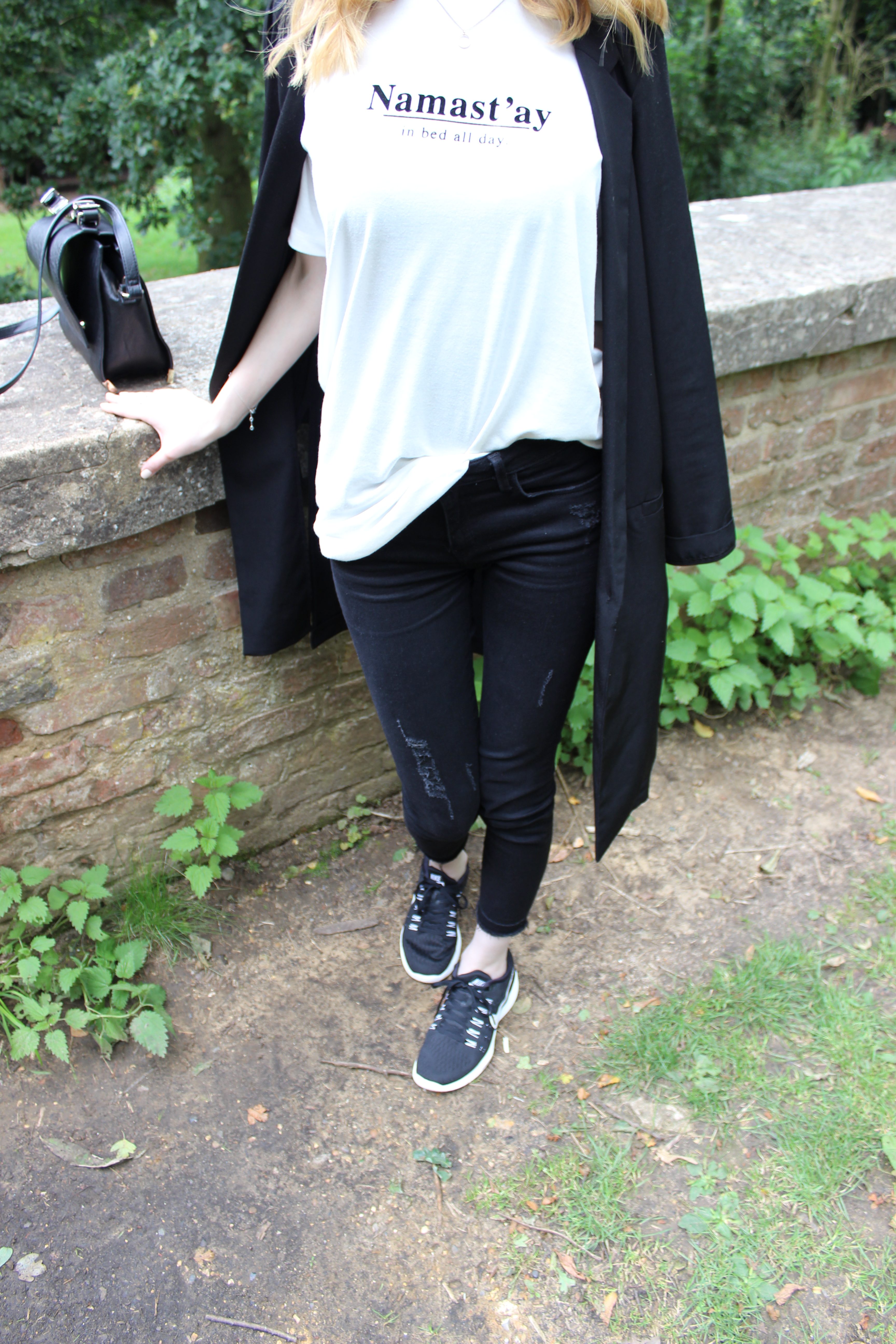 A lot of what I'm wearing is actually last season, so I've linked a few similar pieces for you where I can.
What I'm wearing:
T-shirt | Topshop
Jeans | Zara
Duster | Topshop
Trainers | Nike
Bag | Zara