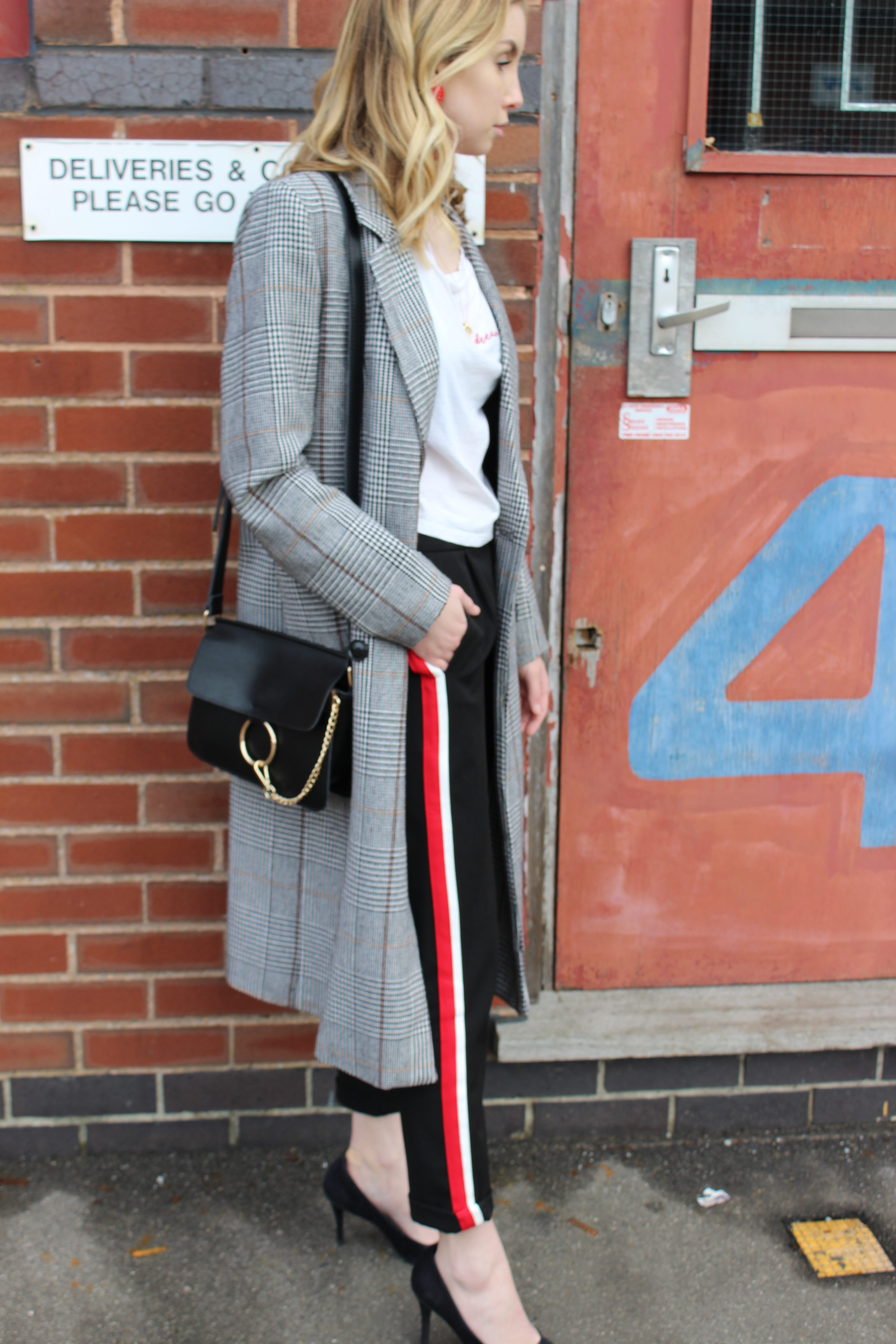 I'm not normally one for colour. In fact, my wardrobe is pretty much exclusively blacks, whites and neutrals, and I'm perfectly fine with that. I know what I like and I'm a creature of habit to say the least! But lately I've started dipping my toe outside of my comfort zone and ever so slowly embracing colour, specifically RED.
Red became a key colour trend towards the end of last year, and it doesn't seem to be showing any signs of disappearing sharpish. From bright tomato hues to deeper wine shades, it's everywhere at the moment.
Now I'm not saying I'm brave enough quite yet to rock a bright red boot or a rouge dress, coz I'm defo not, but I'm loving subtle pops of it throughout an outfit like this one. Being at the pasty end of the spectrum, I would usually steer away from a trend like this for fear of it washing me out even more (if that's even possible!), but when it's in small doses it can be so effective at adding that little summin' summin' without being in your face or clashing with your skin tone. Plus, they're easier to pair with other things that way.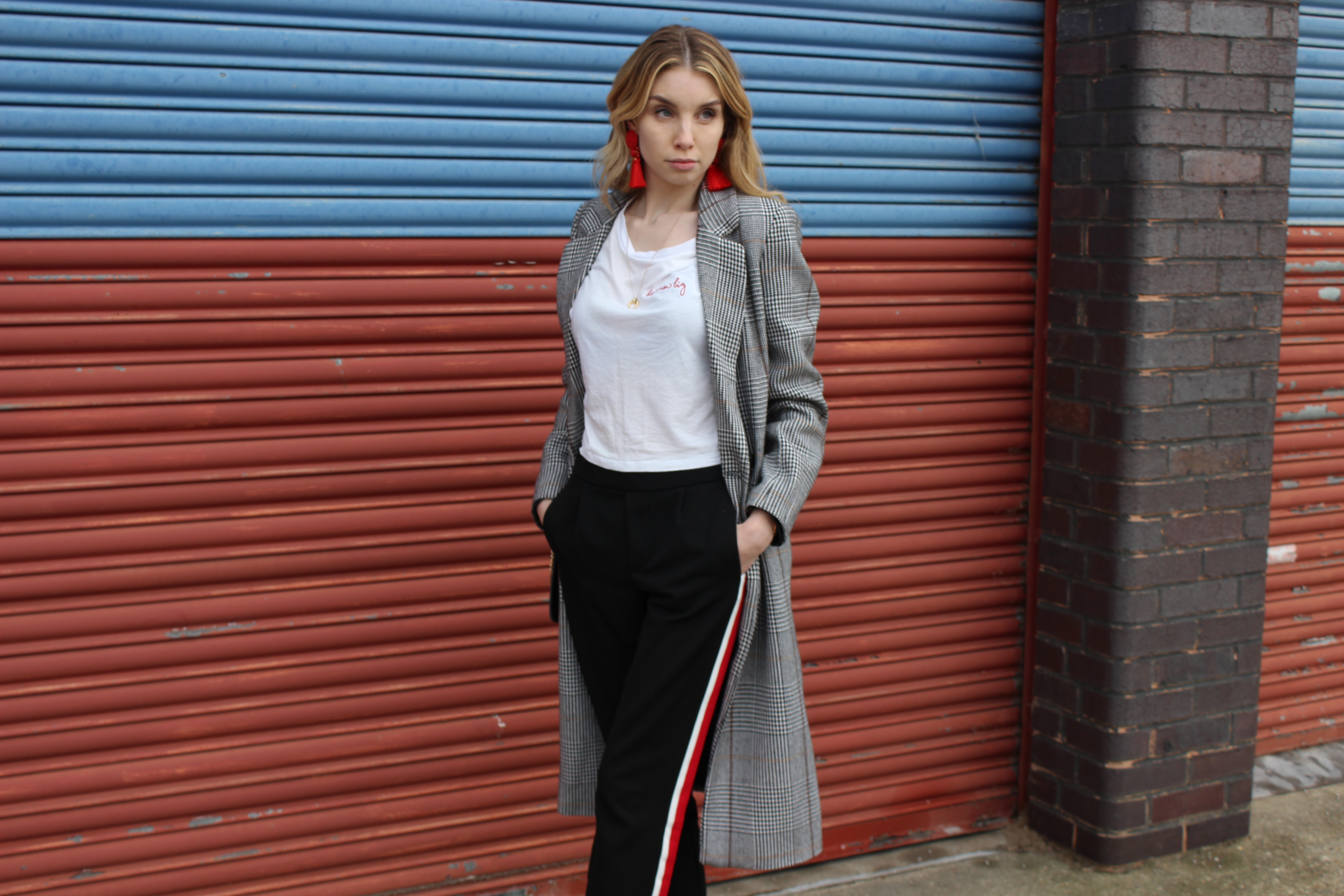 So I thought I'd share with you my take on the red trend, with my own edit of pieces for the colour phobes like moi. And all from the high street so super affordable – oh I am good to you!
PS. My bag is Topshop past season, but how awesome is this little lobster bag for adding a pop of rouge?!
Tee | H&M (down to an insane £2.39 online – go , go, go!)
Coat | Stradivarius (similar from ASOS)